GSC GameWorld ir oficiāli paziņojis, ka STALKER 2: Heart of Chernobyl ir atlikta līdz 8. decembrim. Spēles izlaišanas datums sākotnēji bija 2022. gada 28. aprīlis. Tomēr komandai nepieciešams vairāk laika, lai to rūpīgi pārbaudītu un noslīpētu.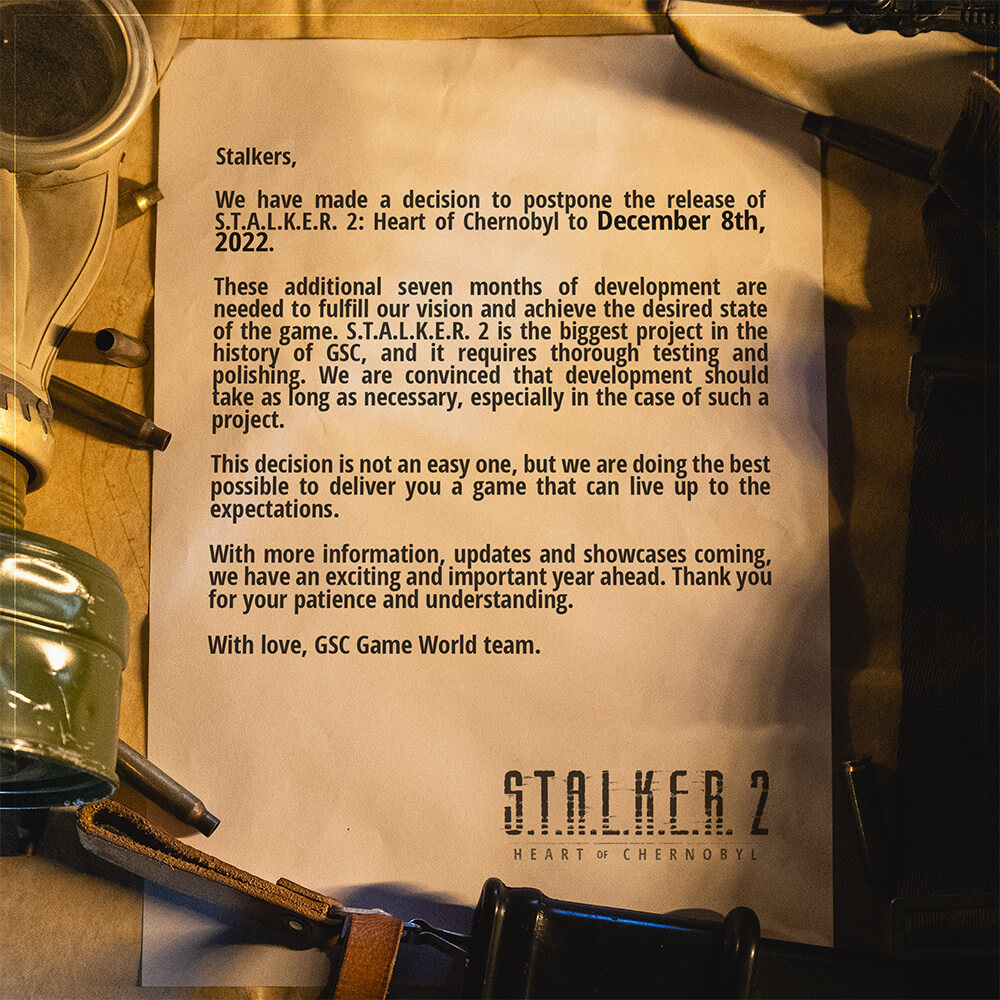 STALKER 2 mērķis ir parādīt episku, nelineāru stāstu. Turklāt jūsu izvēle ietekmēs gan īstermiņa sekas, gan globālos rezultātus. Spēle notiks Černobiļas aizlieguma zonā, un tai būs jaunas vietas līdzās vecajām.
GSC GameWorld ir apstiprinājis, ka izmantos kustību uztveršanu gan ķermeņiem, gan sejām, kā arī fotogrammetriju. Turklāt spēle atbalstīs modifikācijas palaišanas dienā un atbalstīs Ray Tracing efektus.
STALKER 2: Heart of Chernobyl izmantos Unreal Engine 5.