Bandai Namco un Endnight Games ir paziņojuši, ka Digimon Survive un Sons Of The Forest ir atlikts līdz 2022. gadam. Turklāt izstrādātāji atklāja, ka plāno izdot WolfEye Studios Weird West 2022. gadā.
Digimon Survive ir pieredzējis daudzas kavēšanās, tāpēc šis jaunais mūs īsti nepārsteidz. Galu galā spēle sākotnēji bija paredzēta 2019. gada izlaišanai. Bandai Namco apgalvo, ka šī kavēšanās ir tāpēc, ka spēlei ir nepieciešams vairāk darba.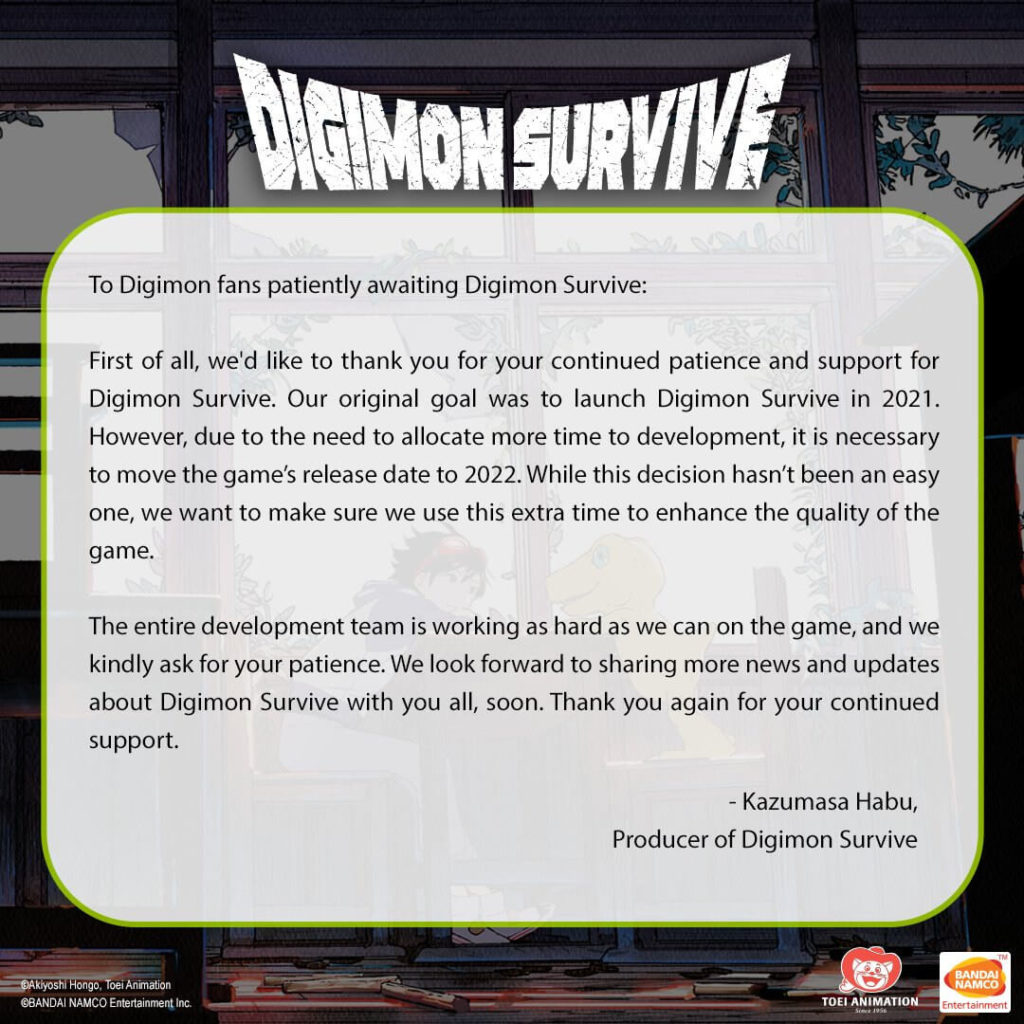 Tāpat Endnight Games apgalvoja, ka tai ir nepieciešams vairāk laika, lai pabeigtu Sons of the Forest. Tādējādi komandas mērķis ir tagad izlaist spēli 2022. gada sākumā/vidū.
Visbeidzot, izstrādātāji paziņoja, ka Weird West iznāks 11. janvārī, un kopīgoja jaunu spēles treileri!